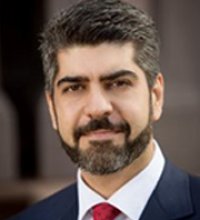 Ahmad Rafay Alam
Co-Founder, Saleem, Alam & Co
Environment lawyer, Infrastructure Developer, Planner,
Ahmad Rafay Alam is an environmental lawyer and partner at Saleem, Alam & Co. a law firm specialising in the energy, water, natural resources and urban infrastructure sectors. Mr. Alam has vast experience in environment law and regulation and regularly advises international financial institutions, the Federal and provincial governments and NGOs on environment, water, sustainability, climate change, energy efficiency and air quality issues. Mr. Alam has served as Chairman of the Lahore Electric Supply Company and Lahore Waste Management Company, as Vice Chairman of the Urban Unit and as a Member of the Pakistan Climate Change Council and Punjab Environment Protection Council. He is a Yale World Fellow and currently acts as an Advisor to Air Quality Asia and as a Member of the Hisaar Foundation Think Tank on the Rational Use of Water.
All Videos By Mr Ahmad Rafay Alam
.