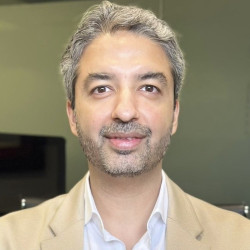 Dr Basit Riaz Sheikh
Founder Forloops Inc., Capital TV & InstaWorld Inc.
Dr Basit Riaz Sheikh is a certified Artificial Intelligence expert and has multiple technology patents to his name. He recently founded Forloops (an AI software services company providing cutting-edge AI and Generative AI solutions to businesses globally). He has founded multiple successful businesses in the past, including Capital TV (one of the largest TV and digital news networks of Pakistan with 2 billion+ yearly video views on online platforms) and InstaWorld (a fintech enabled e-commerce logistics platform backed by leading global VCs). Dr Sheikh has previously served as the CEO of Universal Services Fund company, which oversees a 100 billion PKR fund for mobile broadband proliferation in Pakistan and was also the Advisor on IT and Telecom to the Government of Pakistan leading the policy framework for the launch of 3G/4G services in Pakistan. He holds a PhD in Computer Engineering from the prestigious Cornell University.