Lahore: November 5 and 6, 2010
Freedom to Learn
.
Attendees
Educational Professionals
Government Representatives
Non-Governmental Organisation
Print & Electronic Media
BSS Directors
School Group Heads
Academic Heads
Manager Training/Academic Support
Principals
Head Masters/Mistresses
Senior Masters/Mistresses
School Coordinators
Curriculum & Education Technology Coordinators
Tutors & Trainers
Teachers
The 'Freedom to Learn' conference was a sequel to a conference held in 2005 titled 'Towards 2035: The School of Tomorrow'. It brought together scholars, educationists, classroom practitioners, policy makers and experienced professionals, in a two-day conference to reassess conventional beliefs of what constitutes progressive teaching and learning. The aim was to help change the learning experiences of children studying not only at private schools, but in schools at every level. As a platform to introduce new approaches and challenge conventional thinking, attendees were encouraged to explore ways of enhancing learning and improving the overall educational experience. School of Tomorrow: Freedom to Learn was a participant's conference, including plenaries to set new directions for educators and teachers alike. The conference was segmented in four streams, pertaining to the four most prominent areas within education. Each stream offered parallel sessions in the form of workshops and focus group discussions reflecting upon significant areas that require development.
JOURNEY OF HOPES: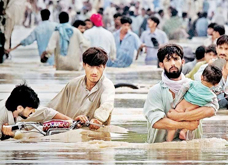 In the last year, the education of thousands of school children had been abruptly halted by the devastating floods that affected Pakistan.  Conference attendees explored ways to re-establish educational horizons in these devastated areas, bringing light to the future of Pakistan.  It is the spirit of the people of Pakistan that saw them through this latest crisis where 1500 lives were lost and 20 million people were directly affected. The schooling of over one million children had been disrupted, with almost 5,500 schools destroyed or damaged and access roads blocked. The rehabilitation of the flood victims has taken many forms; however, education can and will play a key role in this extended process of recovery.
The Power of Diversity: New Ways of Teaching and Learning
Reframing Early Childhood Education
Teacher Education for Sustainable Development
Changing Education: Leadership, Innovation and Development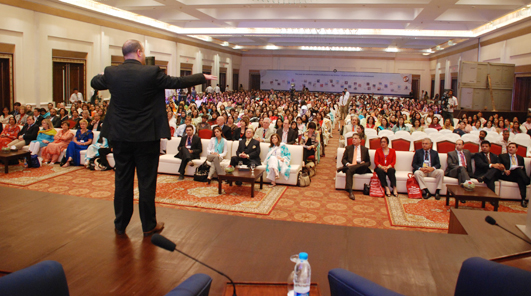 November 5-6, 2010
Conference Location
Pearl-Continental Hotel Shahrah-e-Quaid-e-Azam P.O. Box 983, Lahore